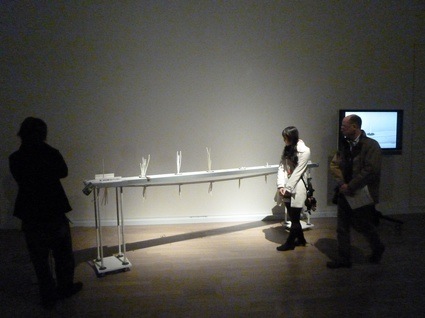 David Bowen's Growth Modeling Device scooped up the grand prize in the Art Divistion category. The system attempts to replicate the daily growth of an onion plant.While lasers scan the onion from one of three angles, a fuse deposition modeler creates a plastic model based on the information collected. The device repeats this process every twenty-four hours scanning from a different angle. After a new model is produced the system advances a conveyor approx. 17 inches so the cycle can repeat. The result is a series of white plastic models illustrating a simple organic phenomenon from different angles.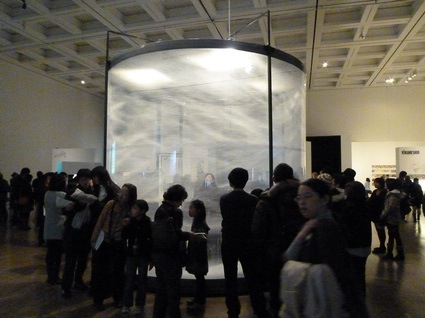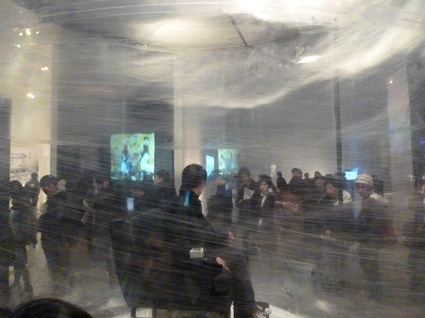 Lawrence Malstaf
's
Nemo Observatorium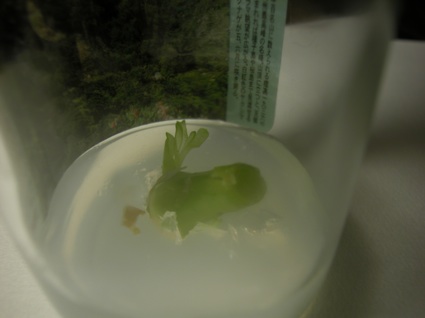 Common Flowers
, by Shiho Fukuhara and Georg Tremmel (of the 
Biopresence
fame), reverts the blue "Moondust" carnation -the first commercially available and purely aesthetic GM product- back to its natural white state using open-source DIY bio-bending methods and procedures. Photo on the homepage: Flood Helmet Gallery from the series
Objects for Our Sick Planet
, by
ONG Kian-Peng
.
Text by Regine of
WE MAKE MONEY NOT ART
All pictures from the 
Japan Media Arts Festival.